The highly venerated Tenzin Tsultrim Palden also known as Khangser Rinpoche (which means yellow house) was born in 1975.
He was recognized as the 8th reincarnation of Khangser Rinpoche
It is known that the 7th incarnation of Khangser Rinpoche was one of the three highly respected lamas who were responsible for locating the 14th reincarnation of His Holiness the Dalai Lama.
Khangser Rinpoche obtained a Bachelor's Degree in Buddhist philosophy
The institute is nestled in the Himalayan mountain range, in the same region where His Holiness the 14th Dalai Lama now resides, the state of Himachal Pradesh, North India.
Rinpoche obtained a Master's Degree in Buddhist philosophy upon completing Lobpon from Sera Jey Monastic University in South India.

Rinpoche was invited as a visiting Professor at Tribhuwan University in Kathmandu, Nepal.

Rinpoche obtained a Geshe Lharam Degree (equivalent to a Ph.D.) in Buddhism and was conferred the highest signification amongst the top division.
In the same year, Rinpoche composed a text entitled "Commentary on Abhidharma" which is over three hundred pages in length.
Rinpoche obtained a Doctorate Degree in Tantric Buddhism from Gyuto Tantric Monastic University in Dharamsala, North India and was conferred the highest honor amongst the top division.

Rinpoche founded the Himalayan Buddhist Heritage Foundation, based in Kathmandu, Nepal

Rinpoche founded the Foundation for the Preservation of the Nhien Dang (Atisha) Buddhist Heritage.

Rinpoche established the Dipankara Buddhist Organization in Taiwan.

Rinpoche was awarded an honorable medal by the Governor of Khentii Province in Mongolia.

Rinpoche founded Himalayan Dipkar Foundation in Nepal.

Rinpoche founded Thangkar Dechen Choling Monastery in Nepal.

Rinpoche founded Dipkar Institute for Vajrayana in USA.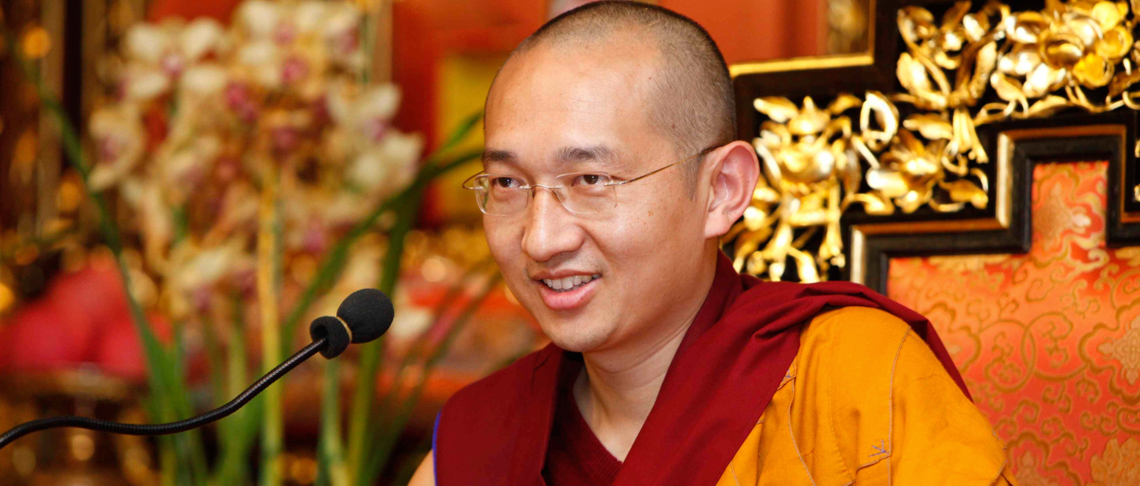 ---
Khangser Rinpoche presently serves as a spiritual teacher of Thangkar Dechen Choling Monastery and Dipankara Organization. Rinpoche previously served as a spiritual teacher at Sera Jey Monastic University, one of the three great Monastic Universities affiliated with the Gelugpa tradition which follows the rich culture and knowledge of the ancient Nalanda University, established in Tibet in 15th century. He teaches Buddhist philosophy to several hundred fully ordained monks and novices of the monastic university. He also teaches Buddhism according to Nyingma and Kagyu traditions at several Nyingma and Kagyu monasteries in Dharamsala, India and Nepal. In addition, Khangser Rinpoche delivers public teachings on Tibetan Buddhism to diverse audiences from India, Nepal, Vietnam, China, Korea, Tibet and the West. His audiences congregate at various universities, public agencies, Buddhist centers, and Tibetan Settlements in India and Nepal.
The highly venerated Khangser Rinpoche is the eighth incarnated lama, born in a Himalayan family. His ancestors followed the Nyingma tradition for centuries. Since Rinpoche's line of reincarnations is affiliated with the Gelug tradition, he possesses both precious heritages. Although Khangser Rinpoche is young, he is extremely bright. He has directly received a wealth of teachings on both Tantra and Sutra from many great Tibetan yogis and spiritual teachers from four major Tibetan Buddhist sects. Some of his teachers include His Holiness the 14th Dalai Lama, Kyabje Dilgo Kysentse Rinpoche, Lati Rinpoche, Khensur Lobsang Tsering, Khe Tsun Sangpo Rinpoche, and Choegye Trichen Rinpoche. Rinpoche is a great scholar who achieved mastery in both the Gelug and Nyingma Buddhist traditions. He is fully absorbed with the teachings of the great mind training of the Kadampa tradition. Rinpoche is recognized as one of the great teachers of the 21st century, adorned with boundless compassion and possessing the eagerness to cultivate the seed of loving kindness in the mind stream of all sentient beings. Khangser Rinpoche is an invincible debater, endowed with convincing speech which is in accordance with the modern world view. Thus, he attracts countless listeners and brings the light of hope to many suffering hearts.